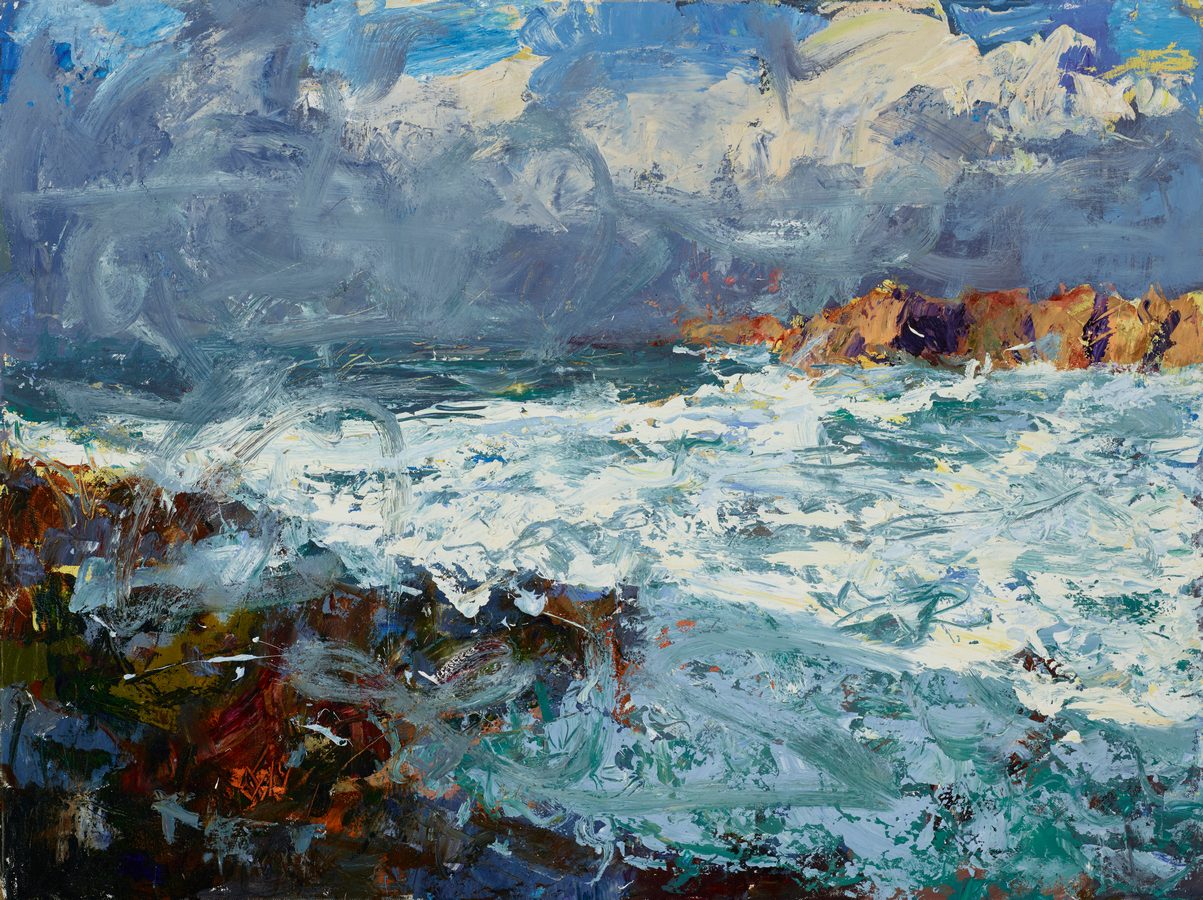 Inspired by iconic artist Tom Thomson, Allan MacDonald returned from a visit to the lakes and rivers of Thomson's Canada to Scotland in the fall of 2019. In his baggage were small carefully wrapped paintings in bright autumn colours. These have now been worked up into this major exhibition. 
The Sound of Many Waters 2020 - Exhibition of New Works
You are invited to the private view of new work by Allan MacDonald. In this exhibition – The Sound of Many Waters – MacDonald continues his exploration of untouched places and their closeness to a powerful prescence. This is done with infinitely expressive paint, making MacDonald an artist of national significance.
Review by Georgina Coburn
Allan MacDonald's breath taking seascapes reveal why he is regarded as one of the UK's most respected and accomplished landscape artists. The beauty of MacDonald's Art lies in its sheer physicality and meditative insight. His is an Art of going out to face the elements in all weathers, in driven pursuit of moments of understanding and connection. This essential honesty is directly translated into the artist's handling of paint and transcendental palette.
Remote
The writer Michel Faber once described my work as 'excited despatches from remote places' and there is an element of truth in this. I am drawn to paint in places where the human imprint is small. But where is truly remote? I can get as much a sense of remoteness looking out my back door as I can from driving till the road runs out on the North West coast.
Joys of painting
One of the joys of painting is the ability to manipulate things. One tree and the moon, a line and a circle, perfect imperfect, near far, finite infinite. A sense of place, if not a sense of time. A mountain massif can become feather light. A solid birch tree transparent. A shapeless snow cloud becomes sculpted and tangible. The moon can appear lit internally, not externally. It's my choice.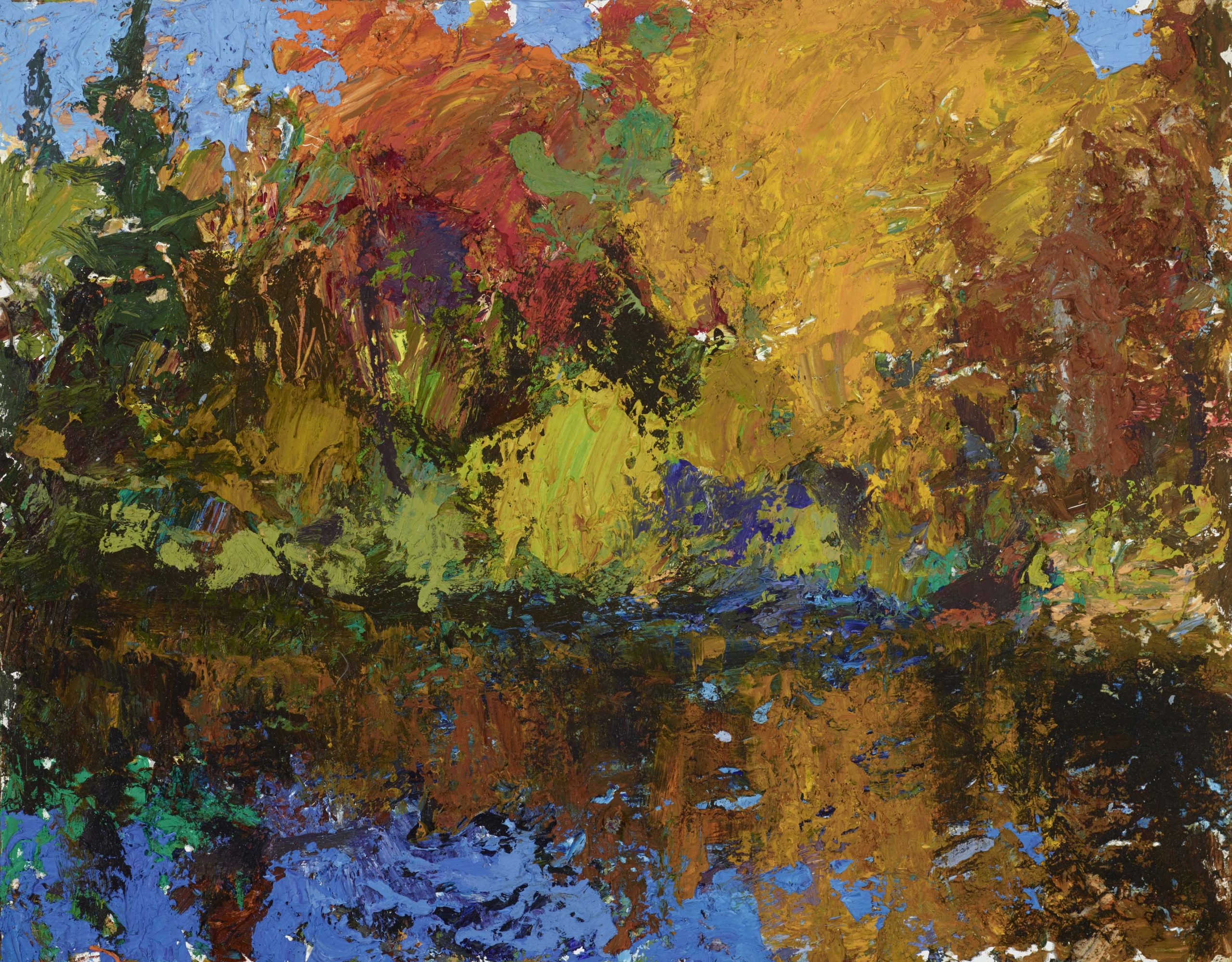 In 2019, I won this award and used it to go to Canada and study the work of TomThomson. 
I travelled 3000 miles, visited five galleries, spoke to two curators and painted fifteen small 
paintings. I'm still processing it all, and hope to have an exhibition either later this year or 
early next year.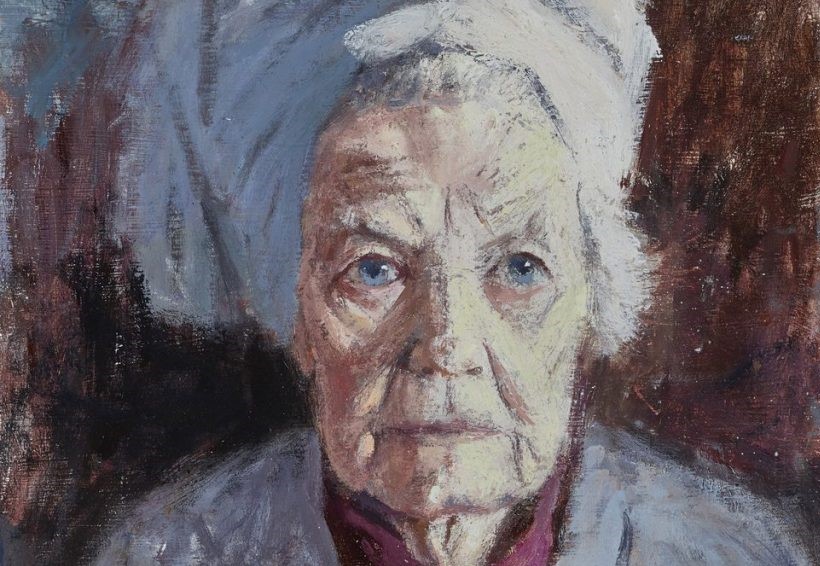 Portraits
Yet it's possible that the layers of sophistication we cover ourselves in are not helping us grow. Picasso said it took him four years to paint like Raphael but a lifetime to paint like a child. Other artists, from Klee to Miro, drew heavily from childhood art..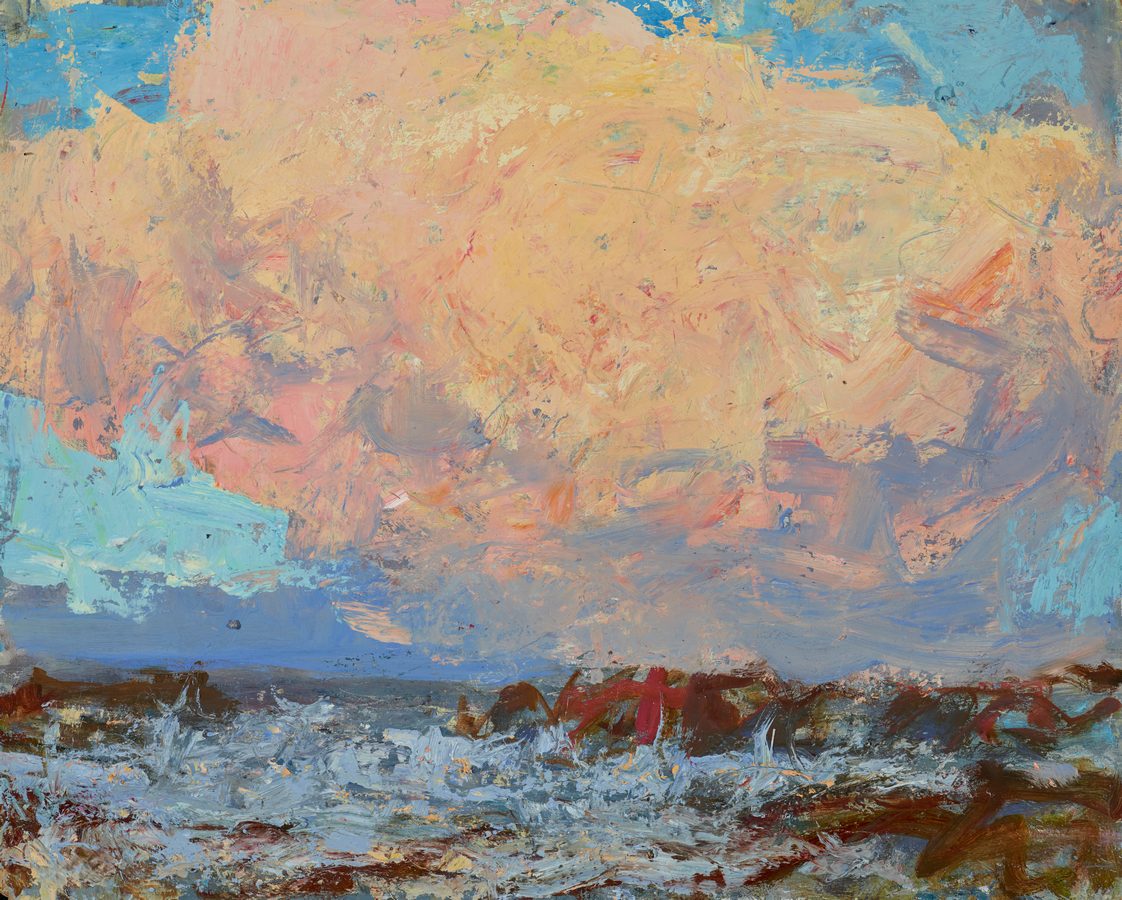 The Sound of Many Waters
Part of the magnetic appeal of the sea is that it bears a universal imprint. It is always the same, yet it is never the same. A bit like us. Or like fire. Or music. Or an atom. We know what's going to happen, yet when it happens, we are hooked. How can something so full of repetition be so rich in variation?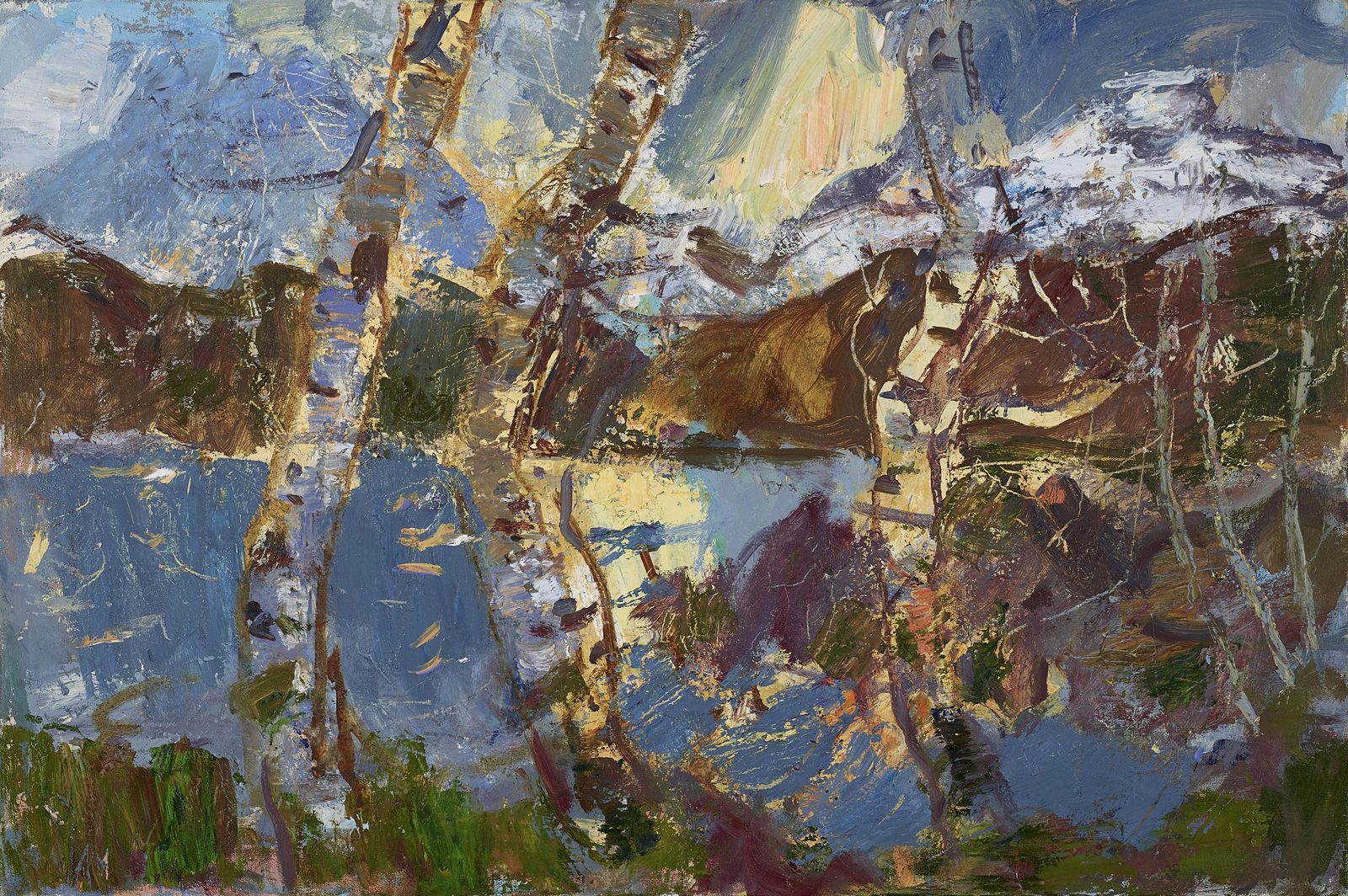 Perhaps the most remote locations now are the inner places within each individual, the exclusive den where the self crouches, beneath the complex strata of life. This is, of course, the very place Divinity looks to dwell, tries to reach.